Messi and inter miami agree!
It is June 7th, and a move that will change the world of soccer for good has been made. Lionel Messi has decided to join Inter Miami following one of the most successful seasons of his career. He achieved the pinnacle of sports by winning the world cup with Argentina, and also managing to win Ligue 1 in thrilling fashion. Why did he choose Inter Miami, and how did Inter Miami pull this off. 
35 year old Lionel Messi enjoyed a successful season in Ligue 1 after a rough initial first season for his standards. He had 16 goals, and 16 assists, in 32 games which helped them win the league by 1 point in thrilling fashion. He was playing with the world's best in Neymar, Mbappe, Ramos, and many others, but yet they were struggling. We also know that the PSG ultra's have been extremely unsupportive during his time in Paris, with the idea that his performances have significantly dropped off since the 2023 world cup according to ESPN. Then in early May, Ligue 1 announced that Messi would be suspended for a day for allegedly making an unauthorized trip to Saudi Arabia. He followed this up with an apology video which he posted on twitter, which seemed to show a dejected, and tired, Messi explaining the situation. Cleary, the end to his PSG days was leading him to leaving the club for good.
Why not Barcelona or the Saudi League?
It seemed like a Barcelona return was imminent, but today it was announced no Barcelona and NO to the Saudi league. Messi said in an interview today "I heard reports of La Liga giving the green light but the truth is that many, really many things were still missing in order to make my return to Barça happen". It seems that the dream move was never truly a serious proposal at least for now. It's also rumoured that Saudi club Al-Hilal offered around $1.2 billion for three years, which Messi turned down to join Inter Miami. He says if money was the only thing he was looking for he would have joined the Saudi's, but instead there were other factors in play for him.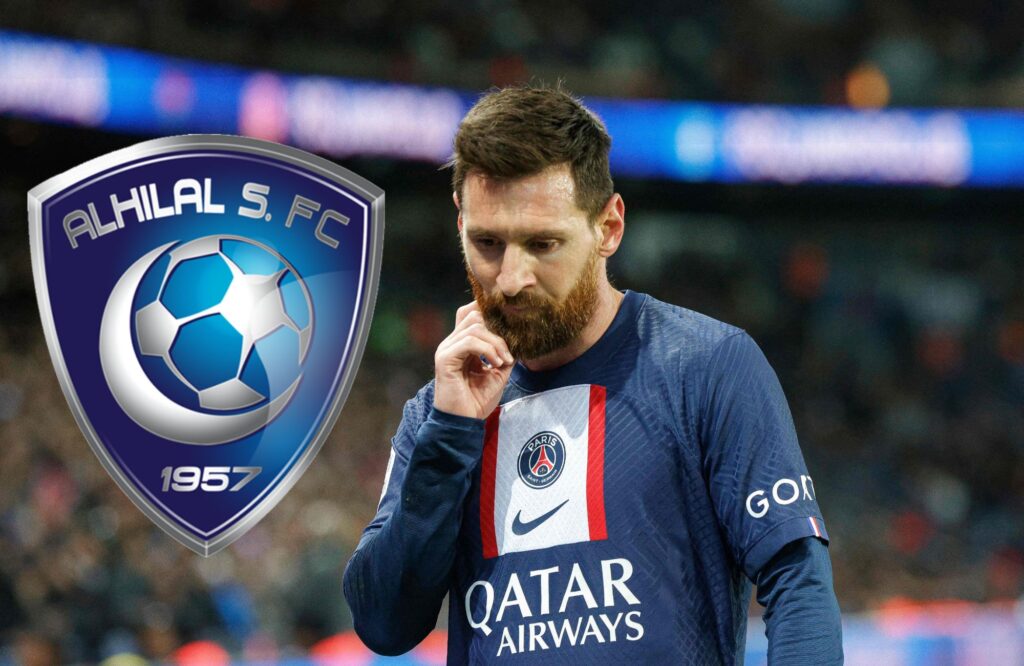 What did Inter Miami offer him?
 $54 million a year
A share of revenue from Appletv+ deal with MLS
The value of increased profits in Adidas value from his involvement
A possibility to buy a massive stake in Inter Miami upon his retirment
The preliminary reports of what Messi is receiving from the MLS deal shows that he certainly isn't playing for free. It's very clear that the effort to get Messi to the MLS was league wide. He will make around $54 million a year with Inter Miami which would make him the highest paid player ever in MLS. He has also been promised a share of the revenue from MLS and Apple Tv's streaming deal. Additionally, he was offered any increase in profits from Adidas. Finally, there may be an option to buy a stake in Inter Miami upon his retirement.  
What does this mean for the MLS?
This move for Lionel Messi, and the MLS, is one that will change the game in America forever. There will be generations to come that will get to be inspired by his play in the states. His debut game tickets are now worth more than game 3 tickets, which shows his status worldwide. This could be just the move to help the start to legitimizing the league worldwide.