Mohammed Kudus (22) performances last season were extremely promising for AFC Ajax, but he needs to be careful he doesn't miss his opportunity to go to a top 5 league. The midfielder has bounds of potential, playing at Ajax, as well as for his national team, Ghana. We are going to go over Kudus's performances so far, and what could be in store for the future.
The history of Mohammed Kudus
Kudus (born 2000-8-12) was born in Ghana right before what would be the most successful national team years ever for their national team. It surely inspired him because he was playing for the "Ghanian Right to Dream" academy up to the age of 12. When he was 12 he moved to Denmark with two of his teammates to Nordsjaelland. He made his debut for them in 2018, and played for them for two years before transferring to Ajax. He joined for $10m, and signed a 5 year contract for Erik Ten Hag who said he had "incredible potential". . Since then, apart from injury, and one loan, he's grown as a player and a person to what he is today.
Mohammed Kudus is traditionally an attacking midfielder/Winger, and primarily uses his left foot. He stands at 1.77m (5ft 9inches), and is currently valued at $44m according to Transfermrkt. Last season he played in 38 matches and was able to score 16 times, along with 6 assists. We are going to go over what he strongest strengths are, and what he can offer to a new team.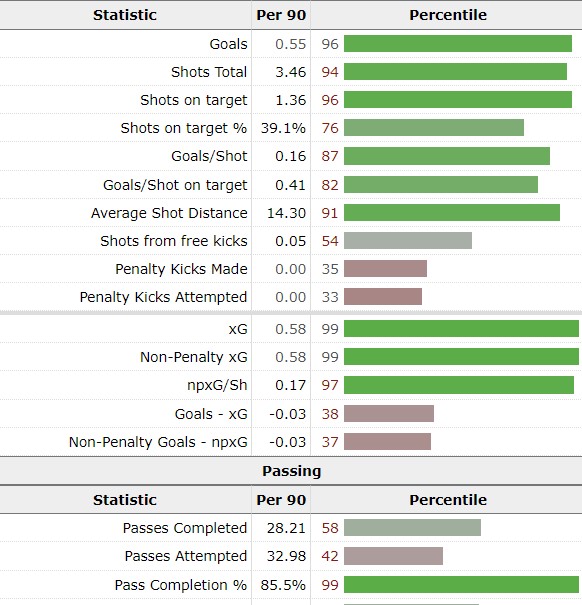 His best trait by far is his dribbling prowess all over the field. He not only takes on around 8 players a game, but he gets past 5 of them every game, which puts him at a 63% successful take on rate. All of these are in the top 1% compared to other players in his position in the Next 8 leagues. He carries the ball so well, that it's hard for him to be a possession liability even at the age of 22. When it comes to passing he has a completion rate of 85% which again puts him in the top 1%. 
     There can't be a bigger asset to a team than a player that can not only dribble at a extreme rate, but is also careful with the ball. Well, Kudus stats show that he is also one of the best shooters in the Next 8 Leagues. He scores at a prolific rate which also includes his great tendency to get the shot on target. I don't think there is any reason why Kudus can't be getting minutes at a bigger top 5 league team. 
It's always hard to find weaknesses for players that seemingly have so much talent, but there are some worries about him. In Kudus performances last season he took up a goal scoring role, but his play creation is purely average at best which isn't very versatile. He does well switching the field, but he doesn't often play passes that create chances, or into the box. 
The other weakness may be his injury history, but take this with a bit of salt. He's had 6 injuries, and missed 45 games over the last three seasons. It seems like the biggest injuries are non contact, which is always a concern when signing a player.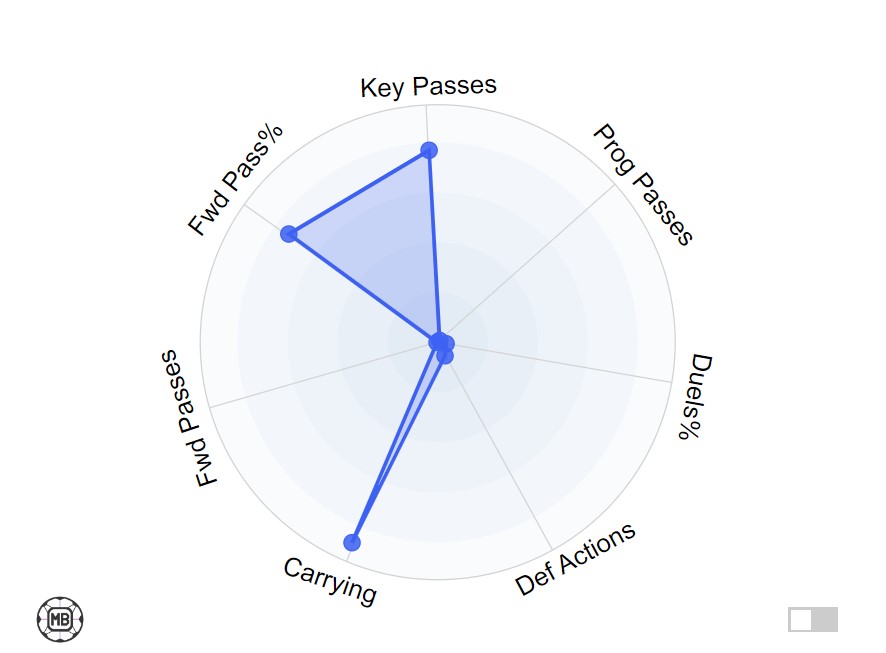 Although he had such a good breakout season for Ajax last season, it's also a possibility for him to stay. Out of the 30 league games he played in last season, he only started 19. If there were any smart teams out there, they would swoop in and get the Ghanian baller before his $44m valuation skyrockets next season. Especially since Tadic has left the team, expect a bigger role from Kudus. The fact is Kudus performances always come through.
If he were to leave, I think the premier league is the most likely move for him. The rumoured teams are Arsenal, Chelsea, and several of the other big sides. There are some wildcard moves such as Bayer Leverkusen which would make sense, if he doesn't want to make too bug of a jump. He seems like he is in the relative situation of Manu Kone, or Khephrem Thuram, but better.