Pulisic's time at chelsea
    24-Year old Christian Pulisic looks to finally be headed out of Chelsea after four turbulent seasons in London. He joined Chelsea January 19th for a record sum of $73 million. Since then his value has slowly depreciated to $32 million.  He went through six different managerial changes, and suffered from numerous injuries which prevented him from truly ever getting a good run of form in. He ends his Chelsea career with 27 goals, and 16 assists in 147 games played. (All Competitions). He played 8,019 minutes in these games which comes out to only 89 complete games played, which is a testament to his untapped potential. 
Christian Pulisic shouldn't have too much trouble finding a new club for the 23/24 season, but it might decide how the rest of his career pans out. America's starboy needs to find a club where he can get some consistent playing time, and at the winger position to be more specific. The teams that are leading the race thus far are Juventus, AC Milan, and potentially a few premier league teams. Let's take a look at each situation and see which ones would be best for him,
    AC Milan were scudetto champions just two seasons ago, but after a mixed season this year, and the departure of Maldini and Massara yesterday,  there are some big question marks heading into next season. What we do know is that under Pioli they play a 4-2-3-1, which happens to be the same formation he thrives in most. The only minor problem would be Rafeal Leao taking up the Left Wing spot, but actually the right wing spot is his for the taking. Messias is rumoured to be leaving this mercato, and Saelemaekers hasn't been too impressive yet. Additionally we know the linkup between Giroud, and Pulisic, is something that has worked in the past. The biggest issue is wether or not the Milan are willing to spend any money this mercato.
EDIT: AS of 7/17/23 he has joined AC Milan, and now things have gotten interesting. He may potentially play in the #10 role, with Reijnders playing behind him.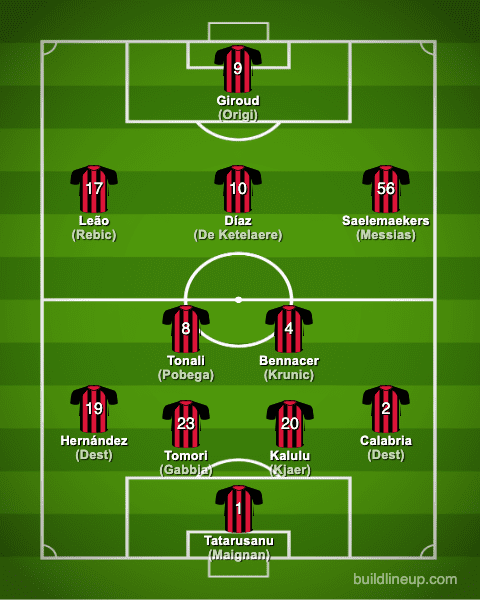 Juventus in the 22/23 season faced some very unique circumstances that had a huge impact on their season. Coming into the last few gameweeks, they were securing their champions league qualification before being given a 10 point deduction for illegal accounting behaviors. This means next season Juventus will be in the Conference league qualification, which is not a huge attracting point. They are also known to not play a very attractive style of soccer under Allegri, who has received backing for next season. US national teammate Weston Mckennie is due to come back 
from his disapointing loan spell at Juventus, but he is rumoured to leave this window. Overall, Pulisic likely shouln't join Juventus due to the formation not benefitting him, as well as the tactics, but the league style may benefit his dribbling behaviors. 
    Pulisic is an extremely talented player that seems to thrive on the international level, and never at the club level. Wherever he ends up, a consistent background at the club may do him more good than we realize. There's a player in there, but will he reach the status of "Greatest of All Time" American player? That remains to be seen…..