The 18 year old Chelsea LWB has been thrown around in the feed's of everyone's transfer news, but nothing has happened yet. It seems like Chelsea have manipulated the young player into signing a long term contract, to then make him leave, but their loss it seems. This kid has played limited minutes, but is extremely impressive both on the ball, and off the ball. Lewis Hall is very, very good and the league is going to find out soon.
Add Your Heading Text Here
Lewis Hall (born September 8th, 2004) is a 18 year old Chelsea academy graduate. Born in Slough, the wing defender actually started with Binfield school at 6 years old. His parents would drive 50 minutes just to bring him to training. 
When he turned 8 he joined Chelsea's academy, and has been successful ever since. He's won multiple player MOTM awards, and earned a first team call up in 2021 against Chesterfield. Now, he serves as a backup option for Chelsea, or a starter on a new team. 
What type of player is he?
Lewis Hall is a 18 year old left wing back that likes to roam up and down the sidelines, The 5'10 (1.79m) left wing back is known for his above average technical skills which have earned him cameo's all over the field. 
In the 22/23 season he earned 9 matches in which he had no goals or assists, but great performances nevertheless.
It was just a sneak peek, and yet, we think we can see the baller in him already.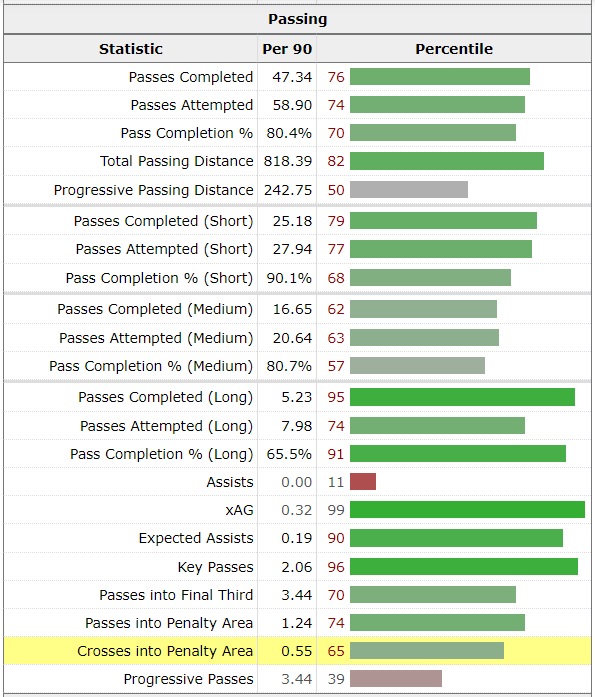 Like we mentioned earlier, what makes Hall so special is also his ability on the ball. He has technical skills that could honestly allow him to play in the midfield. 
He thrives at long passes with a 65% pass accuracy which is top 9% compared to other fullbacks in the elite competitions. Furthermore, his chance creation is ruthless.
He has a Expected Assisted goals every three games, an expected assist every 5 games, and 2 key passes EVERY game. These are all in the top 10%-4% comparatively. 
Some things that may need some work are the rate of progressive passes, but this could be a non-factor depending where he plays.
Hall's Defensive Abilities
Although he is primarily a left wig back, this does not mean he has got it all figured out. or does it?
In terms of his tackling ability, it was by definition world-class. He was in the top 1% for tackles won in the defensive 3rd which most would say is most important.
Again, he continuously is challenging for tackles, and at the minimum setting the attackers off target.
The 1.51 Interceptions a game also helps his case which makes him extremely strong in that aspect of the game.
Once he cleans up his errors, he could be a tough defender to play against every week.
Lewis Hall will be a very good player wherever he get's the chance. It's a shame that the club he has been with for so long is willing to butcher him for FFP, but a club like Newcastle could benefit tremendously from his talents. It seems like the newest generation of full backs are of the Dani Alves model completely, and in the Premier League it's no different. Watch out for Milos Kerkez as well.
Thank's for reading, and be sure to checkout some of our other player breakdowns.