Michael Olise is ready to take over from Zaha, but will he stay long enough for that? The 21 year old Frenchmen has been slowly captivating the league with his outrageous set pieces. Olise was 4th in the whole league in assists, and with his confirmed $38.5m release clause, someone will pay up. This is the Olise analysis that will open your eyes to the disgusting baller that he is. 
Olise (born December 12, 2001) was actually born in London, but because of his ethnicity, he chose to represent France in 2018. Initially, Olise played for Reading academy through to their first squad. He enjoyed two full seasons in the championship before making a $10m move to Crystal Palace in 2021. Since then, he has represented France in the U21 Euros, and has played over 60 games in the Premier League. 
Michael Olise is a player that we all know, but he still due a proper analysis. According to Transfermrkt he is valued at $41, but his release clause is $38.5m. The French winger started 31 games last season and finished with 2 goals, and 11 assists. The recent news that Zaha is officially leaving means Olise has the chance to be the main man for the first time.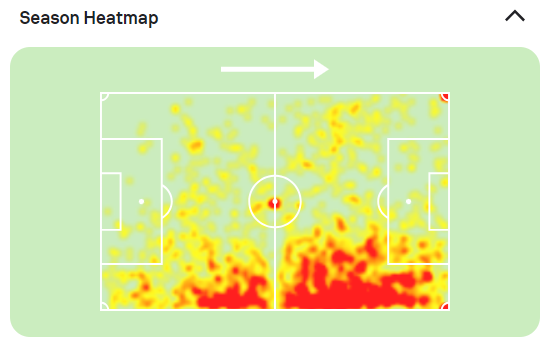 Olise is pretty much good at everything..
Michael Olise is of course known for his world beating passing, so it's no suprise that the stats back him up. It's almost ridiculous considering his strikers are less than average premier league strikers.
In particular, he plays 2.36 key passes a game, which typically is wasted by his teammates. It is a bit concerning that his pass completion % is low, but expect that to go up. 
He averages an assist every three games which puts him in the top 7% in the top 5 leagues. Olise is such a progressive player, he is crucial for Palace, or for a future team.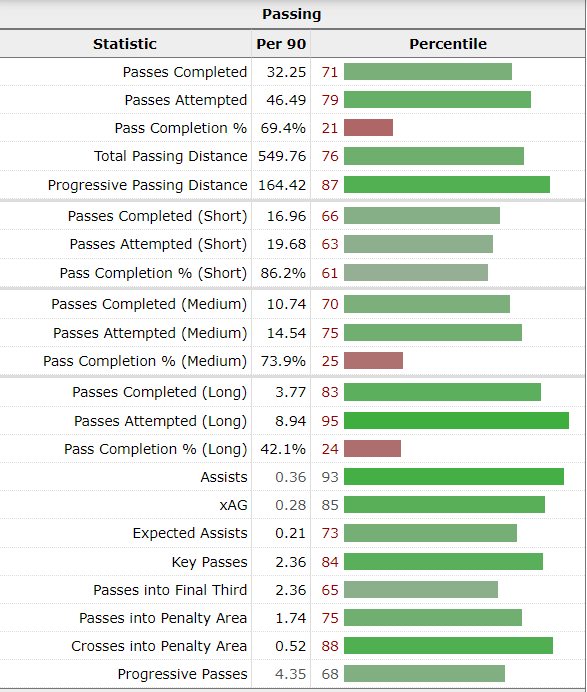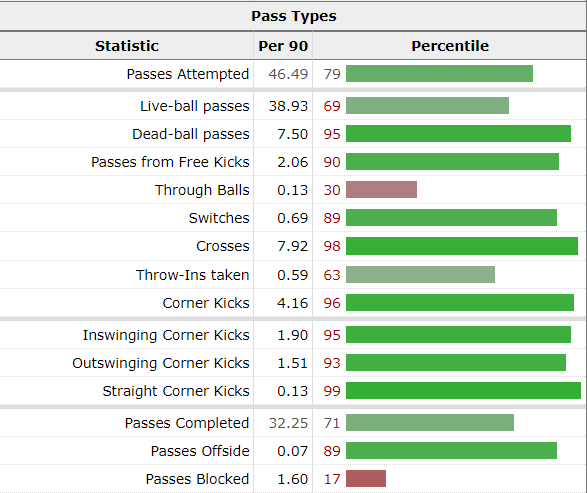 When it comes to his Pass types, it's no secret that he is a set piece expert. In a league that has seen Payet, JWP, and others, it's refreshing to have another specialist.
He is able to keep his head up consistently enough to switch the field almost once every game. Olise also crosses the ball 7.92 times a game, which is top 2%.
In terms of corners, he is close to the best in the world at inswinging, outswinging, and straight corners. 
Versatility is amazing.
The biggest shock maybe of the whole Olise Analysis is how much he helps out defensively. Compared to other top 5 league wingers, he's basically among the best.
Olise's Defensive stats 22/23:
 1.90 Tackles Per 90
1.51 Blocks Per 90
.85 Interceptions per 90
1.47 Passes blocked per 90
It could simply be that Palace sit back a lot, but his defensive grit serves as a good omen to his workrate in the future.
The one thing Olise has to work on
We have seen everything that Michael Olise was so impressive at last season for Crystal Palace, but there are worries. The biggest worry with Olise is that his shooting is well, rough. He managed two goals for Palace last season which is not enough to be feared obviously.
It's not even that he is like Nunez (Sorry), and getting the chances, but he doesn't shoot much at all. He only gets a shot on target once every two games. If possible, we want to see him let off some more shots. He clearly has the leg for it. 
Just as a note, it's interesting that he shoots from set pieces at a high rate, so it's probably not goalscoring shyness.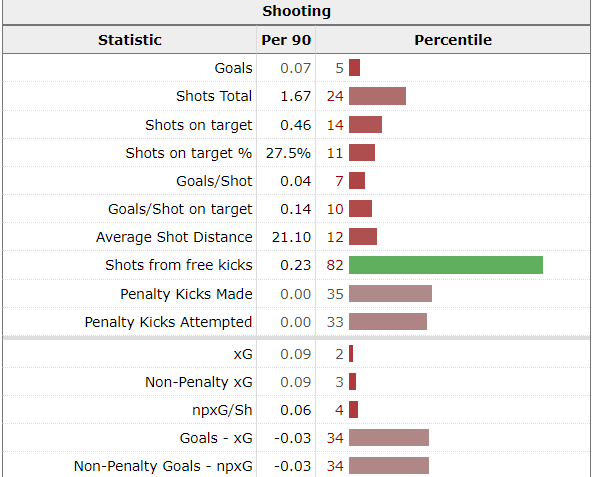 Olise is still only 21 years old, which makes him one of the brightest talents in the Premier League next season. Currently, he has a hamstring injury that he suffered from the U21 Euros, but after that, expect him to hit the ground running. 
If Olise does end up making a move to a bigger team, it should feel like a very safe investment on a player for now, and for the future. It also seems like Palace have signed a potential replacement in Franco.  The interested teams are Chelsea, Manchester City, and pretty much anyone else that knows what a bargain is.
One last thing to take a look at is how Olise, and Eze, actually make a great duo.