Andre Trindade da Costa Neto is a 22 year old midfielder for Fluminese, and he's been touted as the next big thing. The 5'9 (1.76m) midfielder primarily plays in the number 8 role controlling the tempo week in week out. The man who covers the whole field, and treats the ball with the upmost care, is certainly due for a big move away from Brazil. This is the only Andre analysis that you'll need to learn what a true baller he is.
Andre (born July 16, 2001) has played for Fluminese his entire career thus far. He was promoted from the U17 squad in 2021, and has been playing with the first team since. Transfermrkt has him valued at around $17m, but it will probably take at least double to sign him. He is only 22, but he's been starting consistently since he was 19.
Andre is a player that can be moved anywhere around the midfield, except for an attacking role. So far this season he has been deployed mainly as a defensive midfielder, but also as a central midfielder in 14 games. The 5'9 (1.72) midfielder doesn't exactly give off Fabinho vibes for example, but yet he does the job. He is a player that likes to completely own the tempo of any game he plays in. That being said. there are still parts of his game he could make stronger to build his arsenal of skills.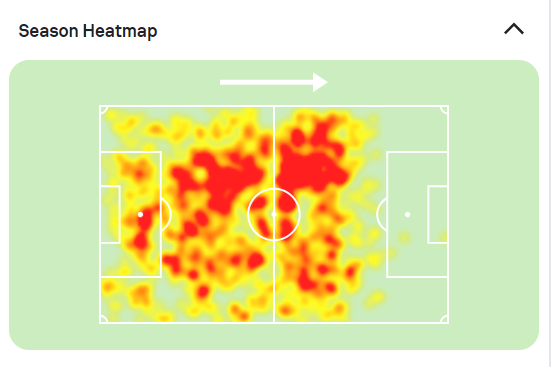 According to Fbref, Andre may well be one of the best tempo controllers in the world. When it comes to his passing, he leaves almost no doubt that he is going to be accurate. He is in the top 1% of passing accuracy out of all midfielders in the Next 8 leagues. What we know is that players who hold onto the ball well, typically transfer well to new leagues. 
Furthermore, when it comes to just possession in general, he's a pro's pro. He can not only pass the ball, but carry it up field for his teammates. He led the Next 8 midfielders in take on's %, carrying distance, carries into final third, and touches. Andre seems to love having the ball at his feet, and based off watching him he definitely has the confidence for it. 
Although Andre is a brilliant player, we still have to go through some things that may potentially hold him back. Considering he primarily plays defensive midfielder, his limited attacking output is acceptable, but his low defensive stats aren't. 
He wins plenty of tackles at around 1.5 per game, and also intercepts 1.2 a game. It could be said that perhaps his defensive stats are so low because Fluminese don't have to defend as often. 
If we take a look at his % of dribblers tackled, it is extremely high motioning to the effect that perhaps his stats are low simply because he doesn't get the chance as much. It can only been seen watching him, and in the future, but the paper analysis is tentative. 
Andre's Analysis Rounded up
Andre at only 22 years old is such an incredible talent, but it seems like it should be time for him to move on from Fluminese. If we had to find player comparisons, Tchouameni, and Caicedo, are two players that are extremely to him. Consider their price tags and realize how much of a bargain Andre could be.
The Andre Analysis is now complete, let us know what you think.
The most recent rumours are connecting Andre to Liverpool, and quite frankly this would be a good signing for them if the Lavia deal doesn't work.