Giorgio Scalvini is just 19 years old, but he's already embracing a starting role for club and country. He's proving to be a potential replacement for the iconic Chiellini + Bonucci duo that dominated for so many years with Italy. Scalvini has a great eye for winning the ball and is thriving in an attacking Atalanta squad in Serie A.  We will give a complete Scalvini analysis needed for you to understand his game. 
Giorgio Scalvini background
The young Italian hasn't had a career of turmoil, in fact, he's managed to rise through the ranks at Atalanta. 
Born (Dec,11 2003) in Chiari Italy, the young Italian was able to witness some of the best defenders of all time play for his country.
He played for Brescia youth teams for just a few short years before joining Atalanta's youth setup in 2015. He steadily rose through the ranks and is now worth ~ $43M in todays market!
According to Transfermrkt.
As a left-footed center-back who stands at 1.94 m (6-4), Scalvini is extremely comfortable on the ball,  and winning it.  He made his league debut for Atalanta halfway through the 21/22 season and has been starting games ever since.
The unique talent he has is being able to win tackles in strong parts of the field and be progressive after the win. It's important to mention Atalanta plays with a guerrilla style mentality.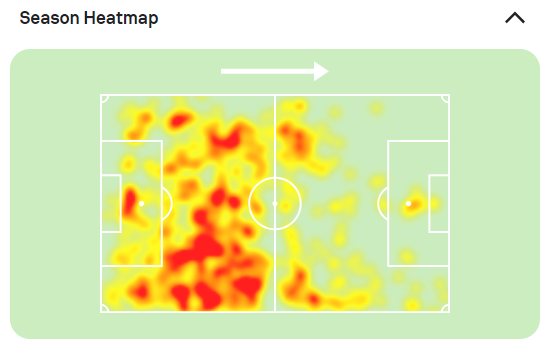 A lot of people often overlook the basics, and how important they still are. In Scalvini's case, he is doing the basics very well for such a young age.
He is a serial ball-winner when he tackles players. In fact, he is among the top 20% in the world at it, apart from the attacking 3rd. 
Additionally, he averages 2.29 interceptions per 90 which is outrageously high. It seems like he has a high reading of the game which allows him to clog up the passing lanes.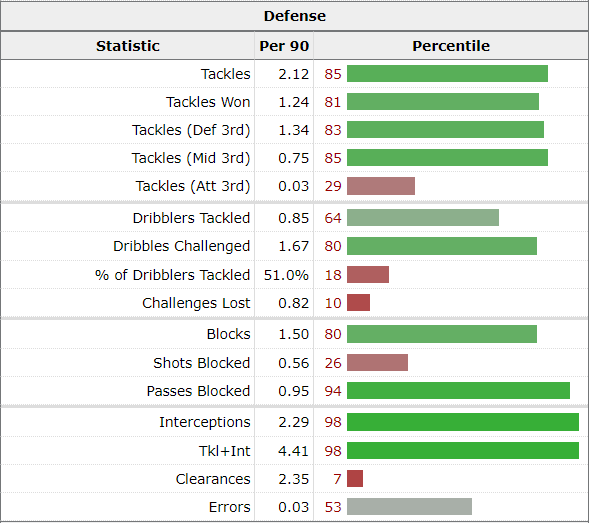 How is he on the ball? Phenomenal
Now that we have the basic duties down pat, let's take a look at why Scalvini has already earned caps with the Italian Nat'l team. 
The progressive edge to Scalvini is what allows teams with him in it to be increasingly fluid. 
Let's take a look at his important progressive markers:
1.08 Progressive Carries (84th)*
5.33 Progressive Passes (89th)
1.18 Progressive Passes Rec. (94th)
.36 Key Passes (79th)
4.64 Passes into Final Third (83rd)
The inept ability to not only carry the ball but also spray it out seems to be a common trend among young center-backs. 
* = His percentile ranking compared to other Top 5 league Center backs 
Giorgio Scalvini vs Antonio Silva
The conclusion on Giorgio Scalvini